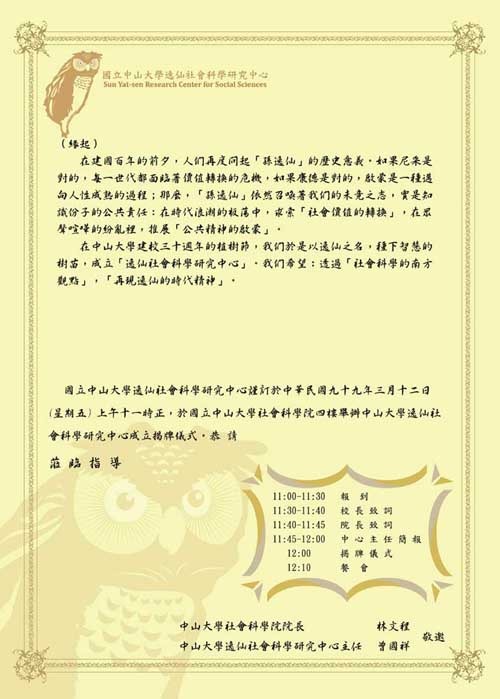 On the eve of the founding of the century, people once again asked about the historical significance of "Sun Yat-sen" is.
If Nietzsche is right, the value of each generation are faced with the crisis of conversion;
If Kant is right, enlightenment is a process of humanity towards maturity;
So, "Sun Yat-sen" still beckon our unfinished ambition is indeed public responsibility of intellectuals:
In the era of the wave plate marshes, seeking "the social value of conversion" in the Hubbub chaos inside, launches the "public spirit of the Enlightenment."
In the thirtieth anniversary of the founding of Sun Yat-sen Arbor Day, we then in the name of Yixian, the wisdom of the trees planted,
Set up a "Yixian Social Sciences Research Centre."
We hope: through the "viewpoint of social science south", "spirit of the times Hsien reproduction."